Estel Group awarded at Archiproducts Design Awards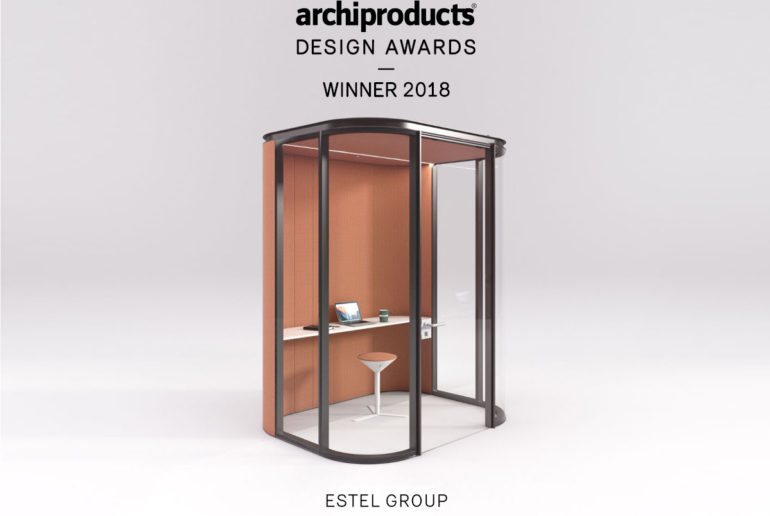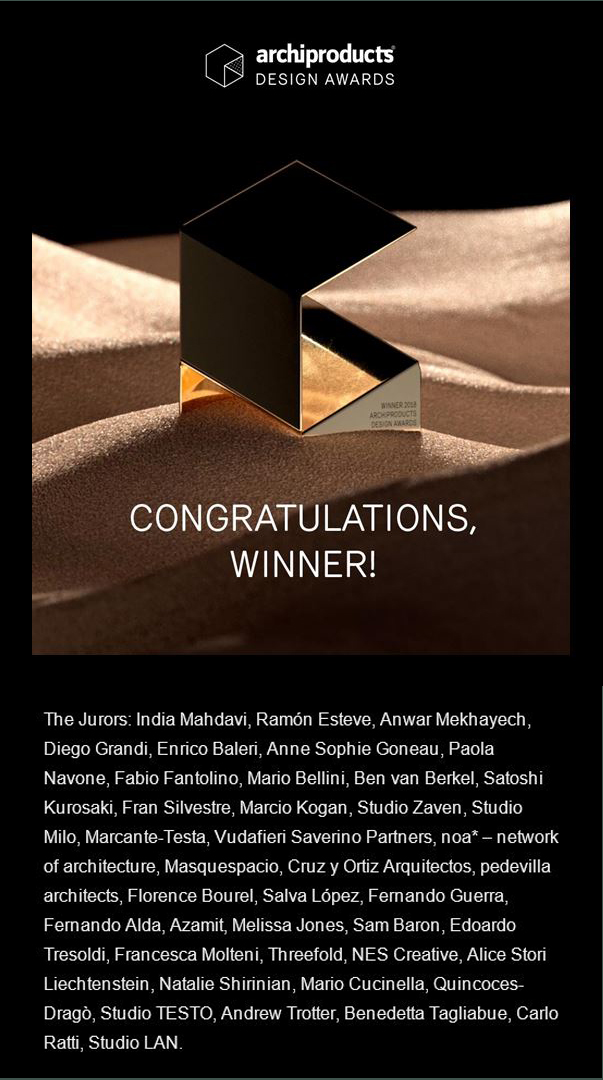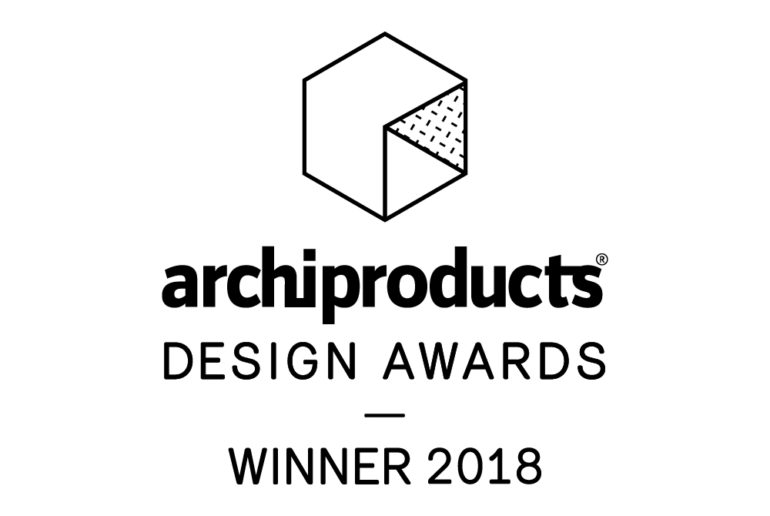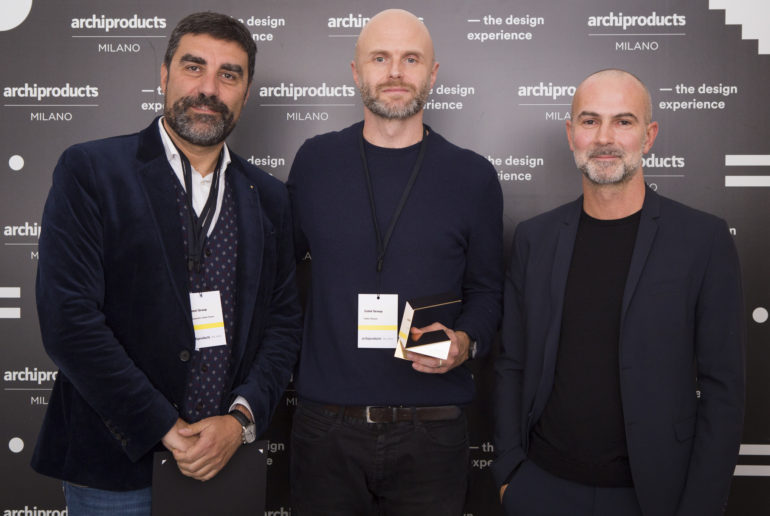 The selection of the winners products from the third edition of Archiproducts Design Awards 2018 is finally revealed!
Estel Group with its 'Collaborative Room S', a fabric-lined office acoustic island designed by Metrica, has been selected between many internationals manufacturers in the office category.
From furniture to decor, from lifestyle to construction, 100 entries win a place on the podium and become examples of the status quo of the international creative scene.
The jury – made up of 40 international architecture studios, communication agencies, journalists, and architecture photographers – assessed over 600 product applications from 400 brands from the world over. The selection was far from straightforward, and recognized research into the best formal and material solutions, as well as the ability to anticipate practical and conceptual scenarios in residential and contract projects.
Confirming their role as a dynamic stage for collective reflection on new tendencies in international design, the ADA also serve once more to describe collaborations between brand and designer. They offer a behind-the-scenes view of encounters and interactions which today inscribe fundamental chapters in the story of design and project creation.
During the Open Day on 20 November at Archiproducts Milano, in via Tortona 31, the winners have received a limited edition object designed by the Spanish duo Mut Design, together with the 'Archiproducts Design Awards Winner 2018' certificate.