Estel' Italian Smart Office on display at Workspace Expo 2019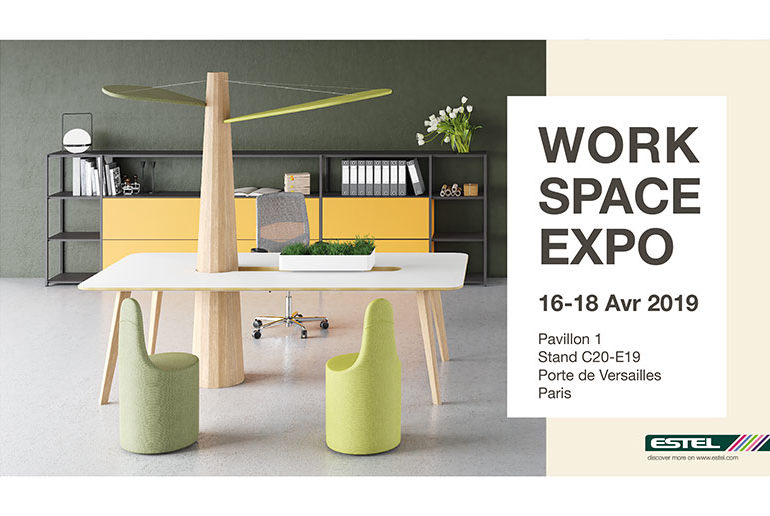 Estel Group, the Italian company leader in the production of office furniture, will be present for the first time at the Workspace Expo 2019 in Paris with its own exhibition stand.
The Italian company, worldwide known for its prestigious huge international contracts (Apple, Santander, Barclays, Carpisa, InG …) will present to the public a selection of products from the renowned 'Italian Smart Office' range. The collection, divided into 5 product arrays, can satisfy all the needs of office furnishing thanks to solutions dedicated to modern workplace, designed for work spaces with a flexible and multifunctional layout.
In addition to the new generation working desks (Workstation with sit & stand technology and connectivity accesses), the company will propose the new 'Collaborative Room' range, a series of modular acoustic pods designed for Open Space environments, as well as the best-selling 2018 'Baobab' table, designed for moments of sharing, and the' Dolly Chat 'sofa, designed for moments of informal meeting.
You will find the Estel stand at Hall C20 in slot E19.
Main products exposed at the stand:
-Collaborative Room
-Coffice Lounge Island
-Tables P45
-Embrasse Bench
-Table Sharing Baobab
-Desks Evolution 33
– Dolly Chat Sofa
-"3" type acoustic partition wall
Discover more on: Worspace Expo Estel Group Novelties 2019