Smart Working and Home Working: Estel's advices to adapt your home and work better even remotely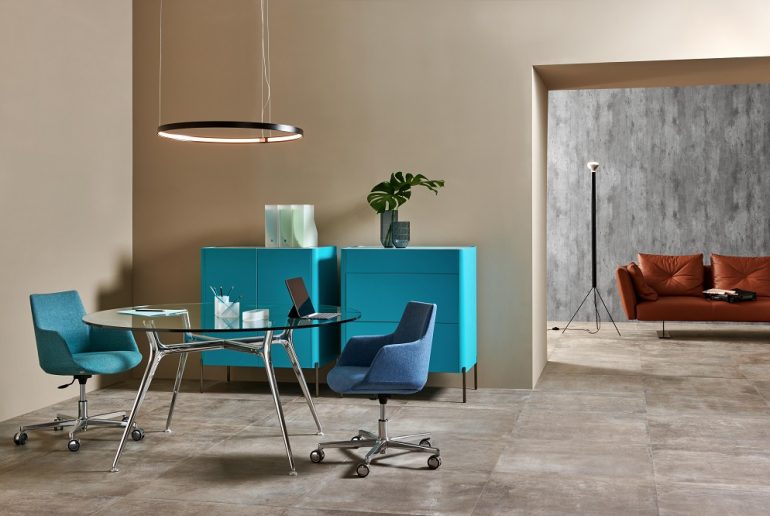 Since the beginning of 2020, the COVID emergency has spread and accelerated the spread of Smart Working: an obligatory path that has caught manyworkers unprepared, often highlighting critical issues related to domestic work spaces.
The observatory of the Polytechnic University of Milan estimated an increase of 1400% in the number of smart workers, which quickly went from around 500,000 to over 9 million: without prior organization many of these newbies found themselves operating in an environment technologically, acoustically and ergonomically inadequate.
---
• RETHINK SPACE DISTRIBUTION

Social distancing has made video meetings essential: accessing to services such as Zoom, Skype and Gotomeeting have become daily, making it clear how important it is to have an isolated and soundproofed space where you can concentrate and communicate effectively. In this "beta" period, anyone who lives with children or other people will inevitably suffer from "field invasions": in the future it will therefore be necessary to establish which rooms or areas of the house are open to all and which are the spaces dedicated to individual work.
In the case of small-sized homes, the alternative is to use furniture elements with soundproofing capacity or light and versatile solutions capable of providing an ergonomic support surface and shelves to contain what is needed to work, adapting to the style of the house.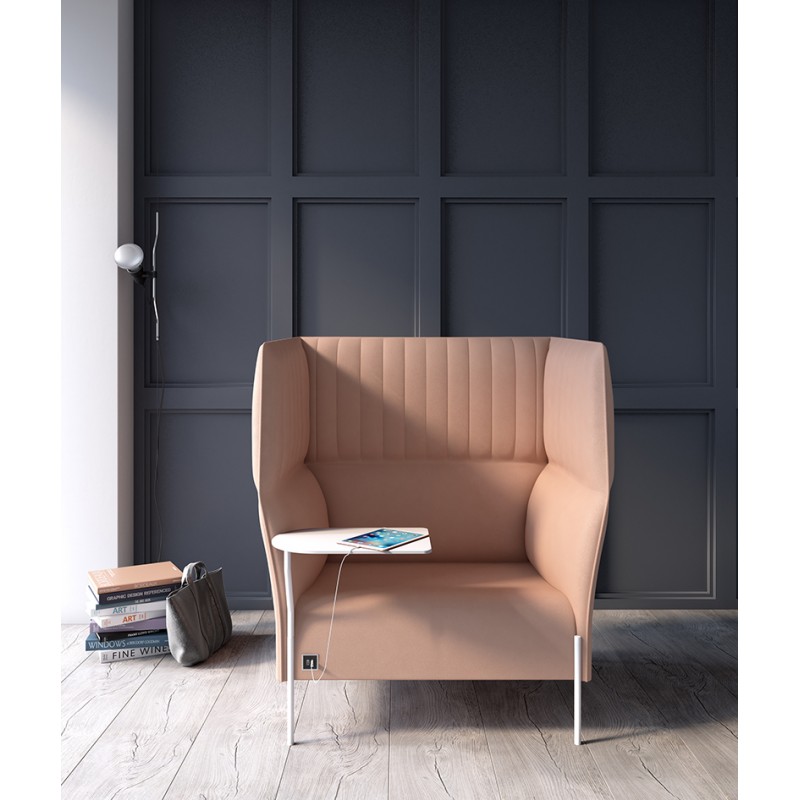 • PROVIDE AN APPROPRIATE WORK STATION

Working for many hours on the dining table sitting on a kitchen chair is a makeshift solution that in the medium or long term can lead to inevitable postural problems: this is why every smart worker should consider setting up an ergonomic workplace, choosing a proper desk and an adequate chair, arranging all the necessary technological tools (headphones, printer, scanner …) at hand.
Ideal would be the choice of a height-adjustable desk, so as to be able to alternate upright and seated postures.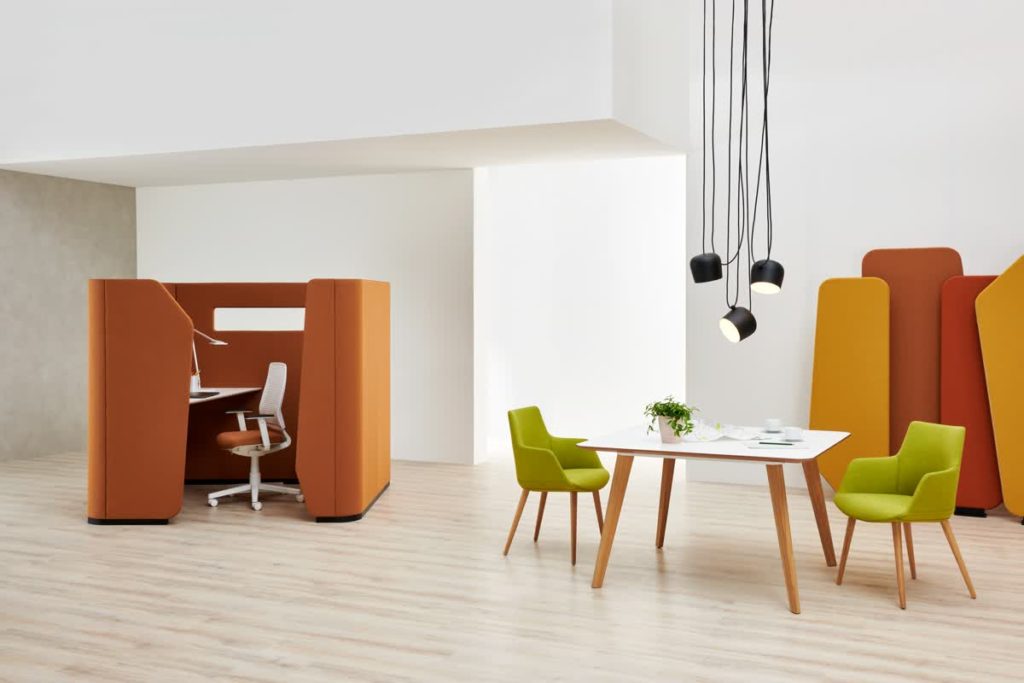 • THE RIGHT SPACE FOR RELAXATION
Rest and decompression spaces are needed in the home as in the office. When you spend many hours on the monitor it is essential to take regular breaks, to stretch your joints and refresh your ideas: for this reason it is advisable to provide a space dedicated exclusively to your well-being visually away from the work area. It is possible to use your own sofa, an armchair or – in the absence of space – opt for a pouf.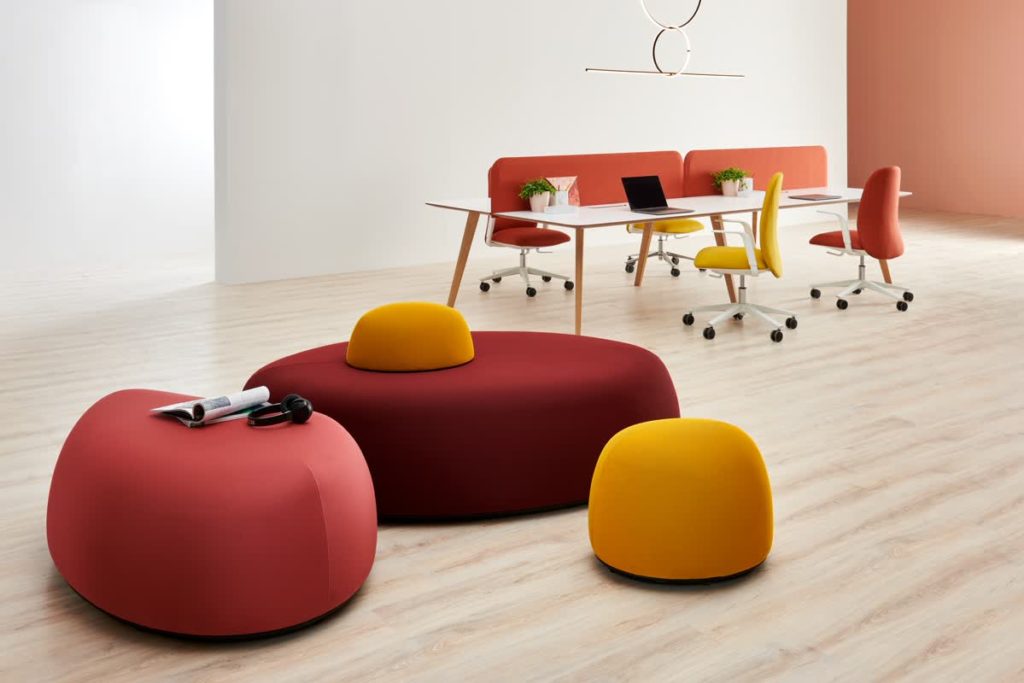 • ENHANCE GREEN
Let's not forget to add some greenery to the new improvised workplace. This is because it has been scientifically proven that plants can have numerous health benefits, the first of which is related to their ability to purify the environment in which they are found, ascertained by a 1989 NASA study , which showed that some indoor plants are able to eliminate a series of volatile organic compounds from the suffocating air of the office (or, in this case, of the house).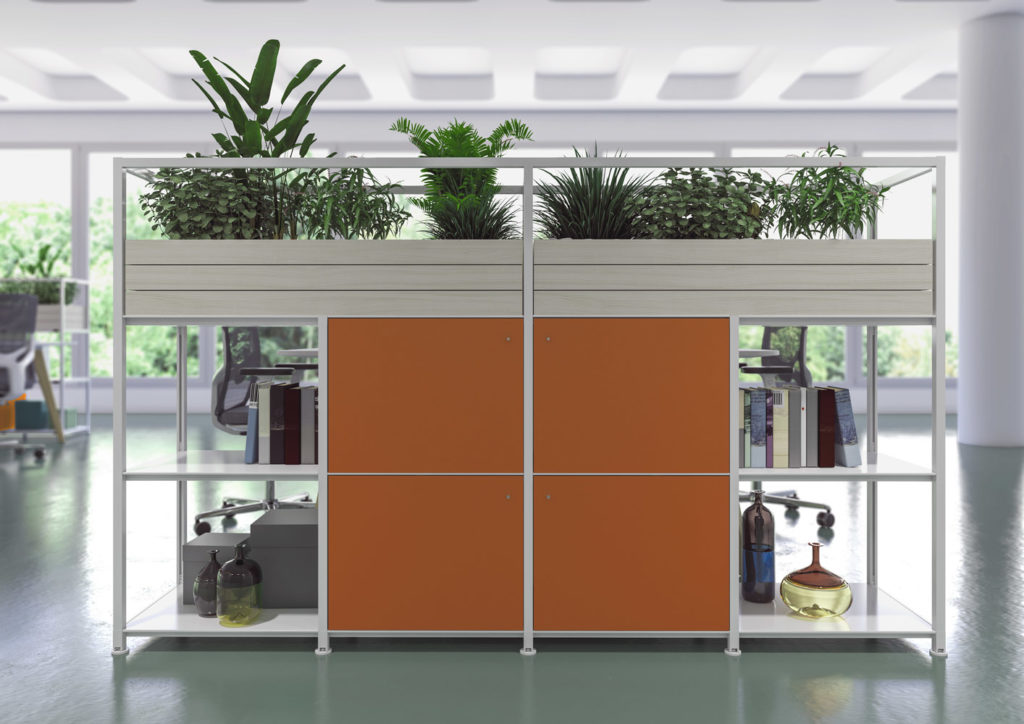 ---