Estel Group
80 years at the top of the Italian furniture industry.
Estel, an historical brand
of Italian Design.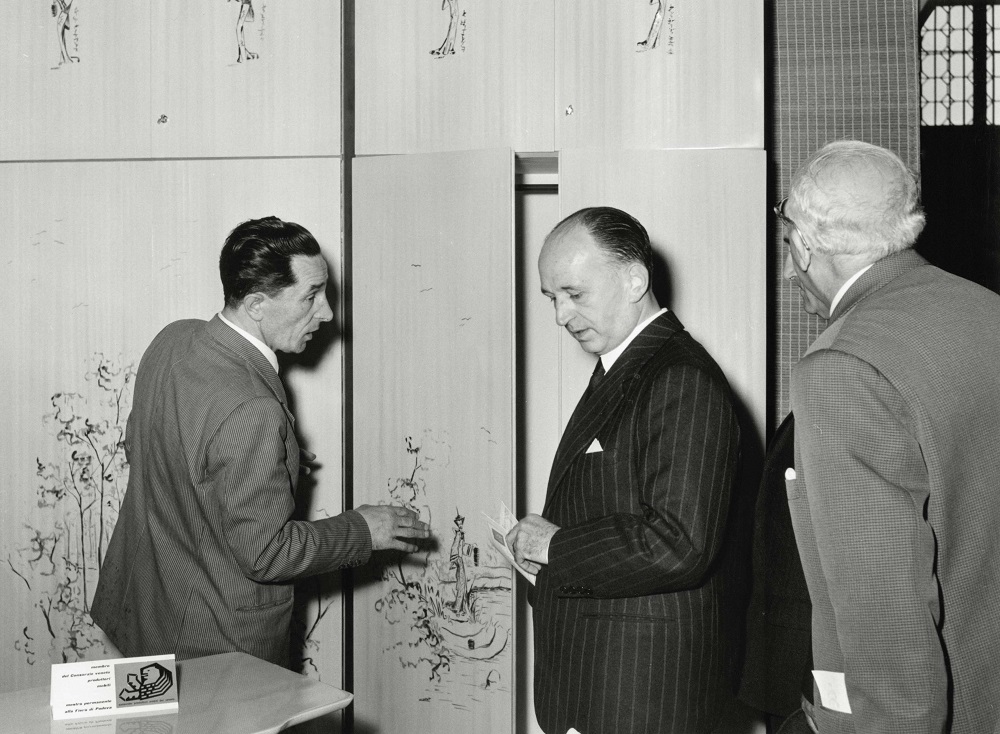 Our history began in 1937, from a tiny artisanal workshop quickly turned into a pioneer of the Italian home furniture sector. After a long process of expansion and internationalization during the 90s Estel has become the Italian leader in the office furnishing, a leadership built without losing our origins, passion and attention to details we put in each single product we make.

Estel's Furnishing have always been design respecting four principles: quality, design, trend, and price.
Thanks to its technical know-how, innovative design, organization and logistics platform Estel way of working embody the values of Italian made production, calibrating any choice with the best attention for design, function and materials in order to guarantee aestethic and long lasting durability.
"Eighty years of history, experience, experimentation, evolution and glowing references".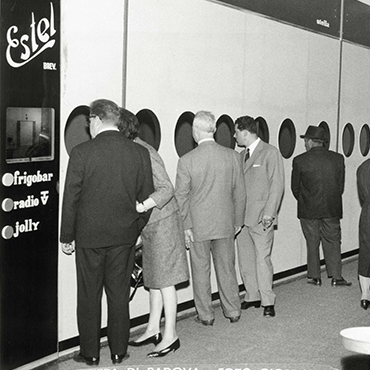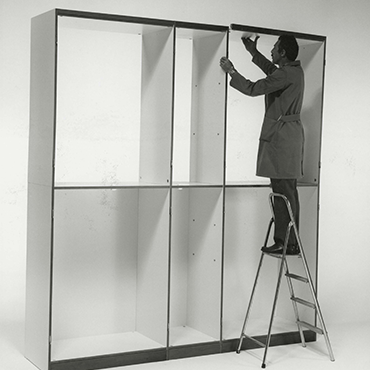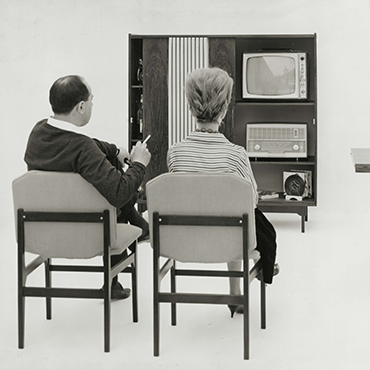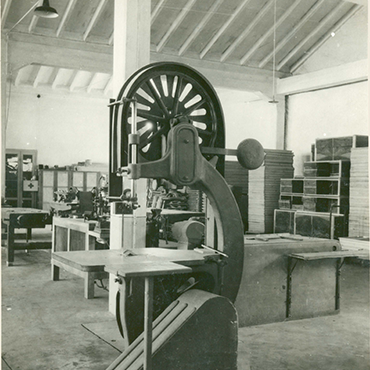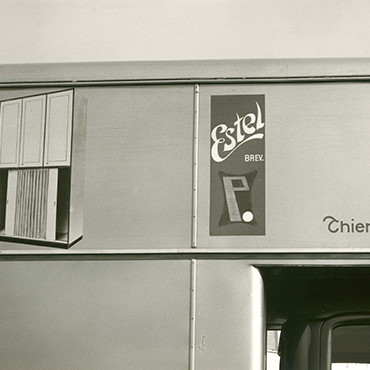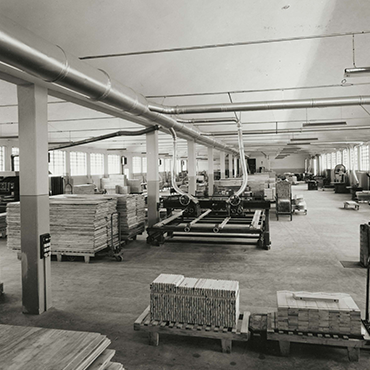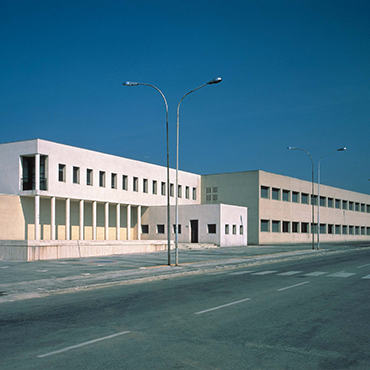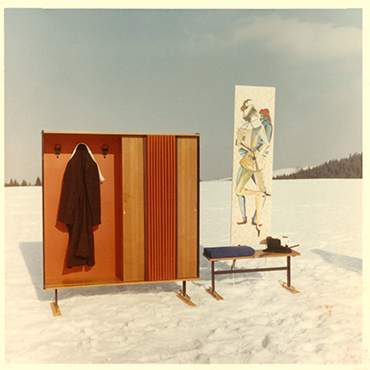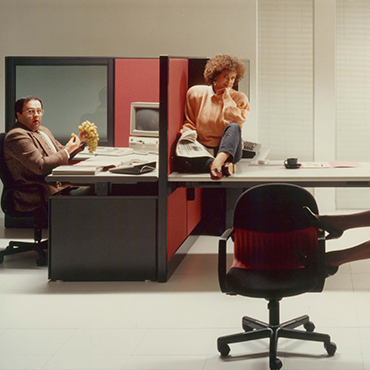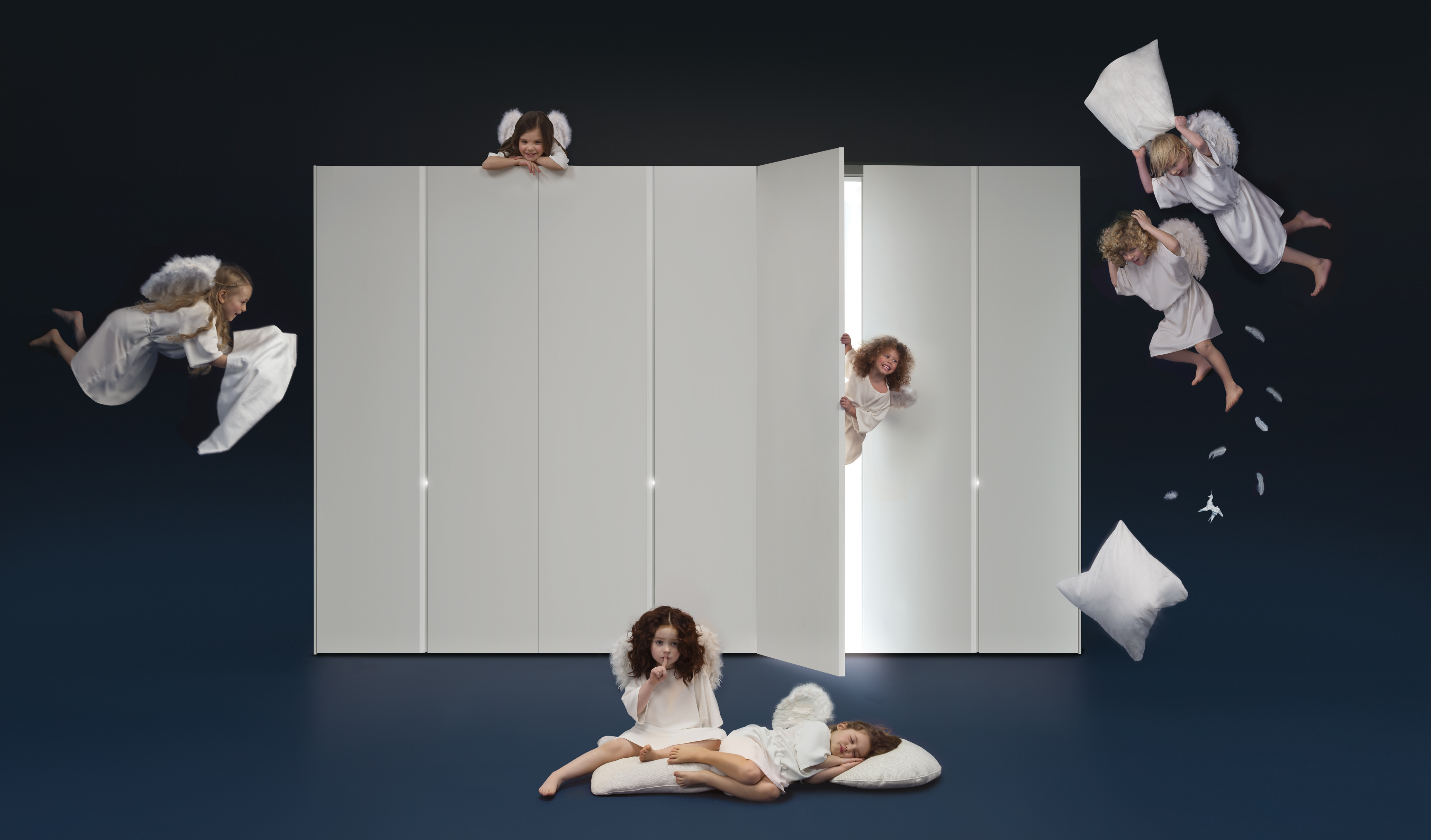 We believe that research should be the most significant element of any corporate development strategy; that is why Estel makes substantial financial and human resource investments (more than 5% of its total revenue).
Estel offers a wide range of serial products and a great flexibility on custom solutions to satisfy different any kind of request.
Teamworking, constant dialogue with the Client, customer care and ability to hit the target are all key elements of Estel DNA.

All our products are manufactured by following Eco-Sustainability criteria - both for materials and production process - because we are committed to the mission of aiming the highest level of efficacy and efficiency, respecting the environment.
These criteria are part of a steady improvement path, whose main steps are the acquisition and the maintenance of the certificates ISO 9001, ISO 14001, OHSAS 18001, FSC® (Forest Stewardship Council®) and LEED (Leadership in Energy and Environmental Design).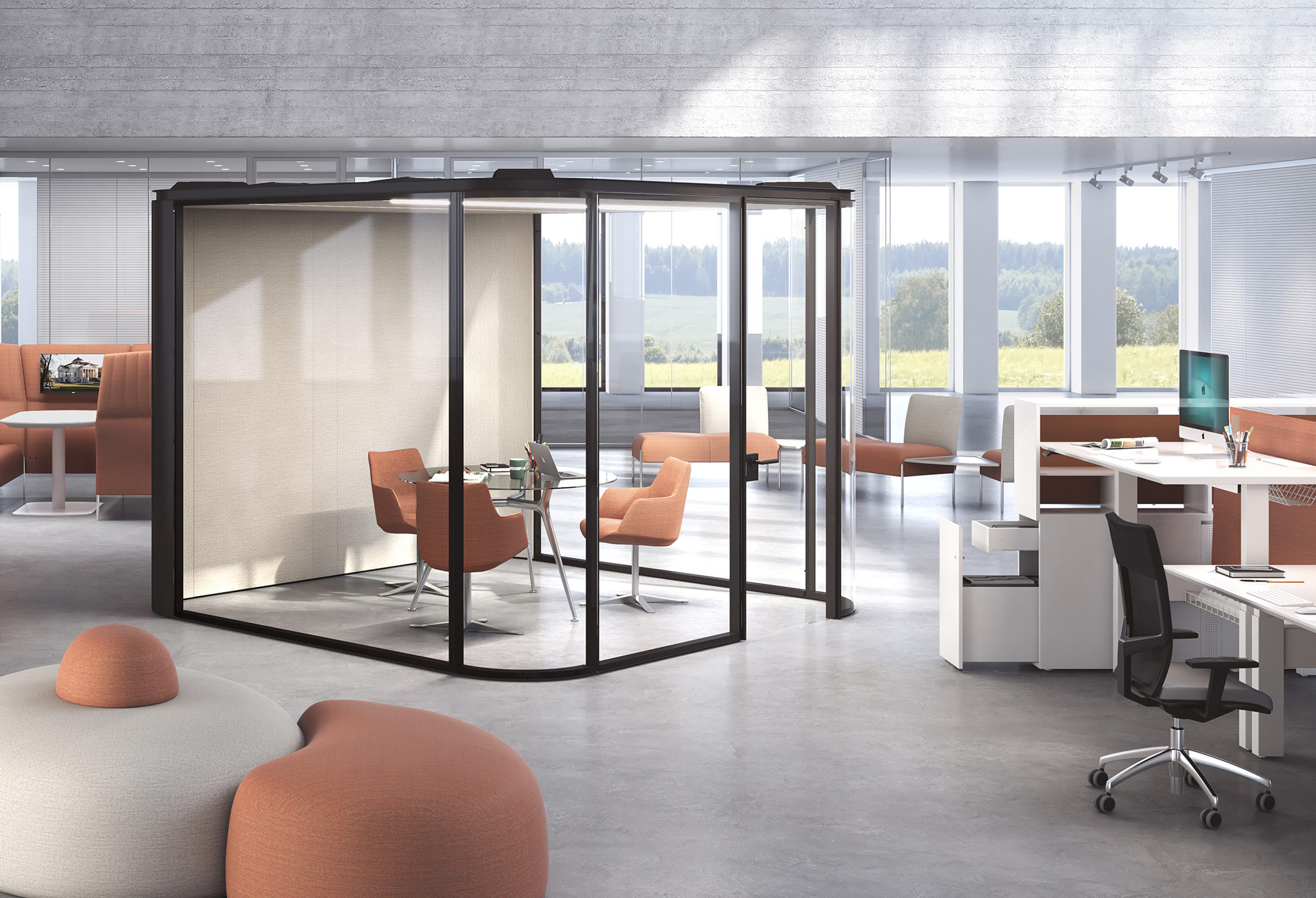 A continuosly research, experimentation and innovation process
Research & Development
Research is the most significant element of any corporate development strategy; that is why Estel makes substantial financial and human resource investments (more than 5% of its total revenue).
Our internal Research & Development processes continuously fed research, experimentation and innovation, incorporating product marketing, corporate identity, as well as innovation of materials and technologies.
Our Designers rely upon our corporate know-how, while also leveraging their discrete skills and creative expression that reflect Estel's uniqueness and personality, where aesthetics, production and convenience live in symbiosis.

Our Designers' creations are aptly matched to materials, colors, and details, thus yielding end products that meet increasingly more cosmopolitan styles and preferences.

Next to our home and office collections, we created a Contract division which integrates needs of varied nature: commercial, designing, IT, logistical and financial.

We own the skills to convey and offer winning solutions that meet the most demanding customers, as reflected by the completion of work commissioned to us by the world's biggest company.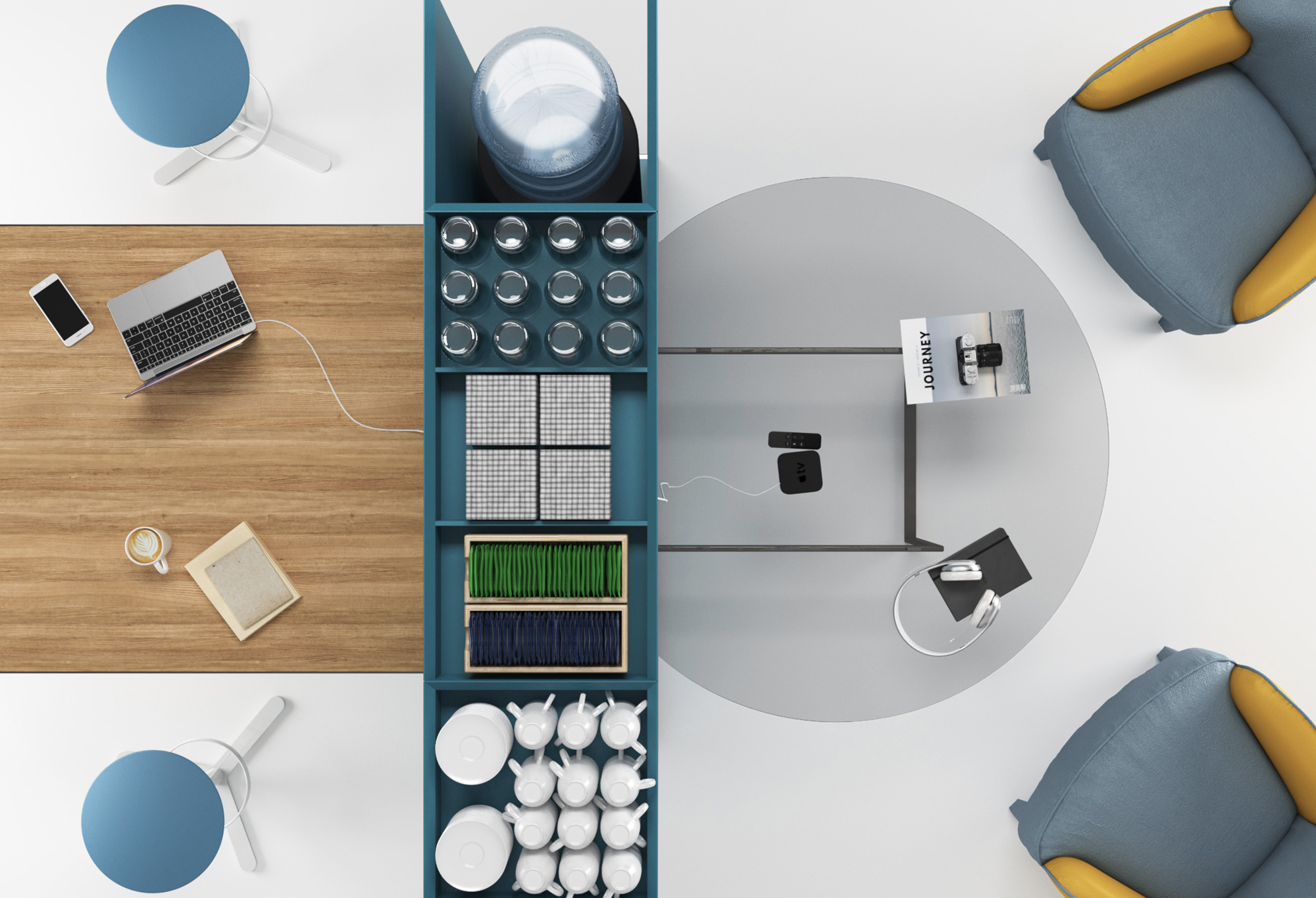 Creativity and experience
merge in every project.
Many of our designers are icons of international design, others are close names to avant-garde movements: their creative process finds in Estel a perfect interlocutor for stylistic and material choices.
Each project is created and developed thanks to a work that intertwines the "abstract" idea and the wisdom and experience of those who have been working in the field for years, be they our craftsmen, product managers or project managers.

Over the years they have been involved in the study of new products designers and architects, including: Oscar Niemeyer, Jorge Pensi, Karim Rashid, Ross Lovergrove, Patrick Norguet, Alessandro Scandurra, Ora Ito, Enzo Mari and Stefano Gallizioli.
Our environmental policy
Estel products are realized according to scrupulous eco-sustainability, both for the materials and for the processes.
Sustainability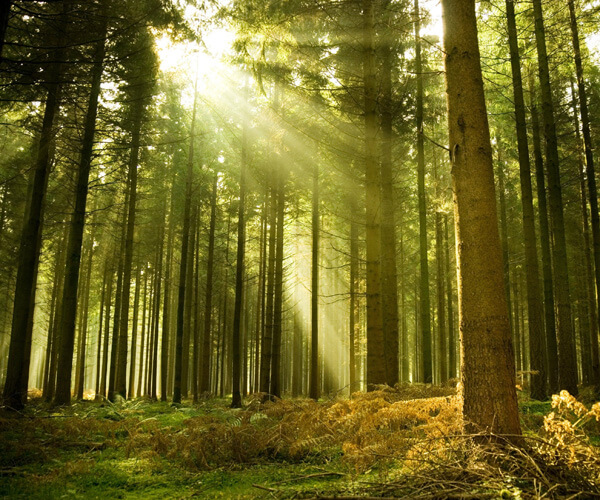 To meet the requirements of "LEED" certification for sustainable buildings we make extensive use of completely recyclable materials (steel, glass, wood) and we use FSC® certified panels (License Code FSC® C009706) certified to guarantee forest preservation.
All paints and varnishes are water-based and low solvent content, so as to reduce the release of volatile organic substances into the environment.
Even for packaging, we study solutions for minimizing the overall dimensions and therefore reduce the number or means of transport necessary for their handling.
Another important fact, analysing the product life-cycle: this allows for making design and production decisions that reduce the environmental impact of the product itself.
These criteria are part of the continuous improvement process in the field of eco-sustainability, whose main steps are:
environmental certification ISO 14001 in 2005
FSC® certification for wood in 2009 ( certificat n° ICILA-COC-000264)
between 2009-2010, use of abundant renewable energy souces (Estel installed 3 photovoltaic power plants for total of 2.6 megawatts, with produce approximately 2,800,00 kWh every year, thus avoiding the emission of approximately 1,100 tons of CO2 into the atmosphere.
Certifications
Estel furniture allows an increase the score achieved, contributing with its own characteristics towards obtaining points in the categories "Materials and Resources", "Indoor Environmental Quality", and "Innovation and Design".
ISO 9001 Certification The ISO 9001 certification ensures that the company is able to meet the growing competitiveness in the markets by improving customer satisfaction and loyalty.
ISO 14001 Certification

The ISO 14001 certification ensures the ability of the organization to define a policy and environmental goals and implement a continuous improvement of environmental performance.

ISO 45001 Certification The ISO 45001 certification relates to health and safety in the workplace and establishes the company's commitment to continually improve the safety conditions of its workers.
FSC® (Forest Stewardship Council®) Certification The FSC® (Forest Stewardship Council®) guarantees the end customer that the wood used in the products comes from forests managed according to the international standards for their protection both for the environmental aspects and for the socio-economical aspects linked to forestry. Ask for FSC® certified products.
LEED (Leadership in Energy and Environmental Design) Certification The LEED (acronym for Leadership in Energy and Environmental Design) is in fact an evaluation and certification system for buildings based on their environmentally sustainable characteristics, established in the USA but now spread throughout most of the world.
Green energy
Estel decided to 100% of use clean energy sources to meet its energy needs, constructing in its production sites in Thiene and Arsiero in the Province of Vicenza and in Massa Carrara, three photovoltaic power plants producing 955 kWp, 994 kWp and 648 KWp, respectively, for a total of 2.6 megawatts.
Thanks to these plants nearly 2,700,000 kWh will be produced annually (this represents approximately 30% of the total electrical needs of the establishments), avoiding the emission of approximately 1500 tons of CO2 into the atmosphereper year.
The Thiene plant has been in operation since December 2009 with an initial output of 527 kW of power. The plant in Arsiero was built during the course of 2010 (994 kW) and the one in Thiene was completed (for a total of 955 kW). The plant in Massa Carrara started operation in September 2011 (for a total of 648kW).

The panels used extend over a total surface of approximately 49,000 m2.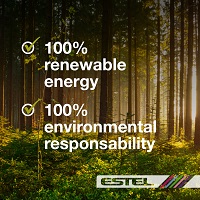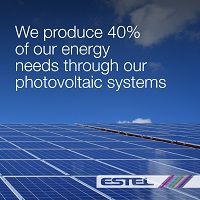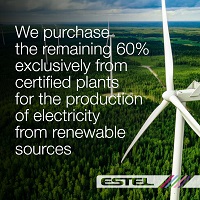 Our clients
Estel in the furniture-contract sector has collaborated with major clients such as Fastweb, FC Internazionale, Intesa SanPaolo, BPM BNL, BNP Paribas, Santander, Allianz, Lavazza, Mediolanum, Abertis, Havas Media and with large Hotellerie chains such as Una Hotel, W Hotel-Vela, Atlas Hospitality , AccorHotels and the city of L'Aquila in Social Housing ... up to high-class orders in progress in California for a very important IT company.
Charity / Corporate social responsibility
WoW
Since 2004 Estel has been one of the main sponsors of the social project
'Wheels on Waves'
born from the will of the famous sailor Andrea Stella: back to sail the sea despite its disability. Forced into a wheelchair following an accident in Miami in 2000, the Vicenza entrepreneur became an influential spokesman for the rights of the disabled. In 2003 he founded the Onlus "Lo Spirito di Stella" and lastly the totally accessible catamaran of the same name, thus realizing his dream of returning to the helm. The aim of the project is to disseminate the 7 principles of Universal Design, associating them with the United Nations Convention on the Rights of Persons with Disabilities. The term, introduced in 1985 by the American architect Ronald M. Mace of North Carolina State University, indicates an ideal design methodology for artificial products and environments, which are pleasant and usable by everyone, age from their age, capacity and / or condition social. The seven points (equity, flexibility, simplicity, perceptibility, tolerance for error, containment of physical effort, measures and sufficient spaces) reinterpreted, in the WoW routine, in deontological rules to be observed during life on board, in respect of Collective needs . In addition to private sponsors, the institutions also expressed their contribution to the project, through the granting of the Ministry for Sport and the collaboration of the General Staff of Defense. A big family with one goal: to turn all together towards universal accessibility, a demonstration of coming, once again, the most difficult barriers to overcome are mental ones.
"The theme of accessibility must always be addressed, right from the planning stages, with a more open and available sign, so that the designers are prepared in a farsighted way to meet the needs of people. Those with disabilities obviously, but also children and the elderly "Let us remember that each of us can be in a position to not be limited in time - commentss Massimo Stella, sales director of Estel Group - and what is better than supporting the first catamaran completely accessible to promote a tomorrow without architectural barriers".