Estel Group joins Orgatec fair in Koln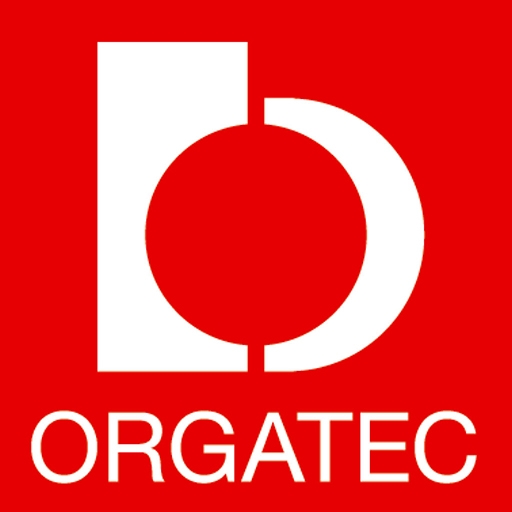 From 25th to 29th October, the Italian company will participate in the important fair in Cologne dedicated to the world of office furniture: for the occasion Estel will present important new products and a new hyper-resistant finish, the result of German technology and Italian R&D on painting and process.
Workplace décor plays a significant role in employee productivity: the way an office looks and is perceived affects the quality of workforce performance and can indirectly improve employee moods, stimulating communication, collaboration and productivity .
The new Estel Italian Smart Office proposals have been developed to rediscover a convivial and intimate dimension in the office, facilitating conversation thanks to open forms, or creating an acoustically isolated space, ideal for concentration and relaxation, within the workplace. Design, extra-soft padding, welcoming volumes: these are the main features of the new Estel Italian Smart Office collections, able to combine comfort, style and performance thanks to the use of innovative finishes.
The new proposals of the Italian Smart Office range in the segment of meeting tables and desks stand out in particular, available in all sizes and can be associated with Super-Matt, the new super-matt finish; a hyper-resistant solution applicable on three-dimensional surfaces (including edges) thanks to an innovative water-based painting process. Super-Matt is a lacquer characterized by great resistance (up to 3.8 N), water repellent and easily repairable, anti-reflective and anti-fingerprint, pleasant to the touch and without limits of application for colors.
The Estel stand, with important previews and news dedicated to office furniture and Smart Working, will be located in pavilion 10.2 | Stand N030 – M031.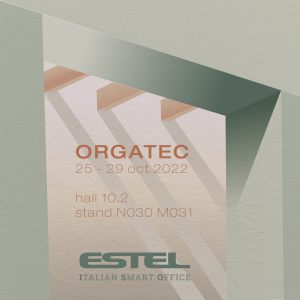 MAIN NOVELTIES

Destriero (Design John Bennett)
An original table, characterized by three legs on each side that form a trestle capable of giving the product great dynamism. Minimal design but of great impact.
Diadro Office (Design Gherardi Architetti)
Meeting table characterized by a monolithic top divided into 4 parts, supported by elegant and light steel legs
Executive Workwall (Design Estel Studio)
A complete solution for managerial offices: workstations with height-adjustable Sit & Stand top for individual work and table for reception or meeting.
Kos (Design Estel Studio)
A comfortable sofa designed for lounge and relaxation areas, also configurable in a double-sided version to be placed in the center of the room.
Interparete Bench (Design Estel Studio)
A system of equipment that integrates with the full-height glass or blind partitions of the Estel range, creating niches for individual work, storage, relaxation and collaboration.
Collaborative Room (Design Metrica)
Modular acoustic pods, granting a noise reduction up to 44 db,  to be used as phone booths, personal offices or break and meeting areas.
Ego chair (Design Nicola Cacco)
Comfortable executive chair characterized by enveloping shapes and lines. Backrest available in three different heights.
The new hyper-resistant matt finish (guaranteed up to 3.8 N) developed by Estel R&D, applicable with transparent or matt varnish on three-dimensional surfaces (tops and edges) thanks to an innovative water-based lacquering process. Super-Matt is a repairable, anti-reflective and anti-fingerprint lacquer, pleasant to the touch and without application limits for colors.
---
Discover visionary concepts at ORGATEC. The impact of the pandemic and the digital transformation have further accelerated the unshackling of work from fixed places and times. Tomorrow's office can be anywhere … even in our heads. The future belongs to flexible knowledge workers who work creatively and independently – and it belongs to a work culture that is based more so than ever before on cooperation, motivation and trust in the spirit of partnership.