Gallery Stand Estel @ Orgatec 2022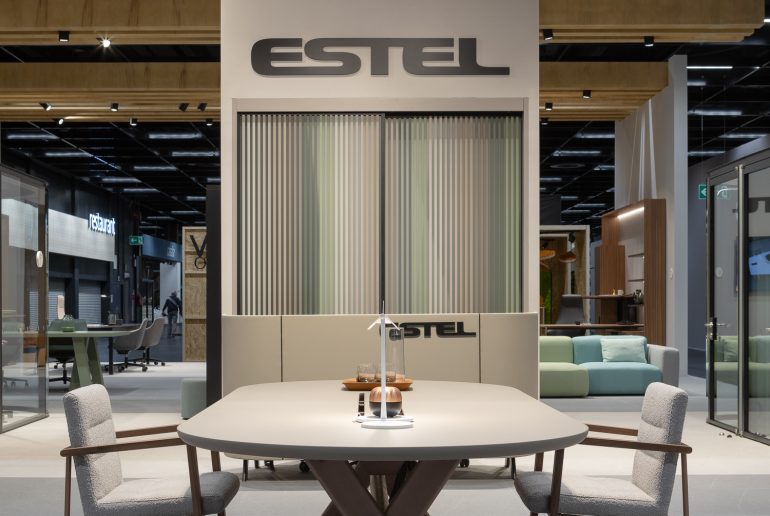 Workplace décor plays a significant role in productivity: the way an office looks and feels affects the quality of workforce's performance and can indirectly improve the employees' mood, stimulating communication, collaboration, and productivity.
The new Estel Italian Smart Office collections have been developed to rediscover a convivial and intimate dimension in the office facilitating conversation thanks to open forms or creating privacy spaces ideal for concentration and relaxation within the workplace. Design, extra-soft padding, welcoming volumes: these are the main features of the new Estel Italian Smart Office collections, able to combine comfort, style, and performance thanks to the use of innovative finishes.