How the post-COVID office changes: 5 necessary evolutions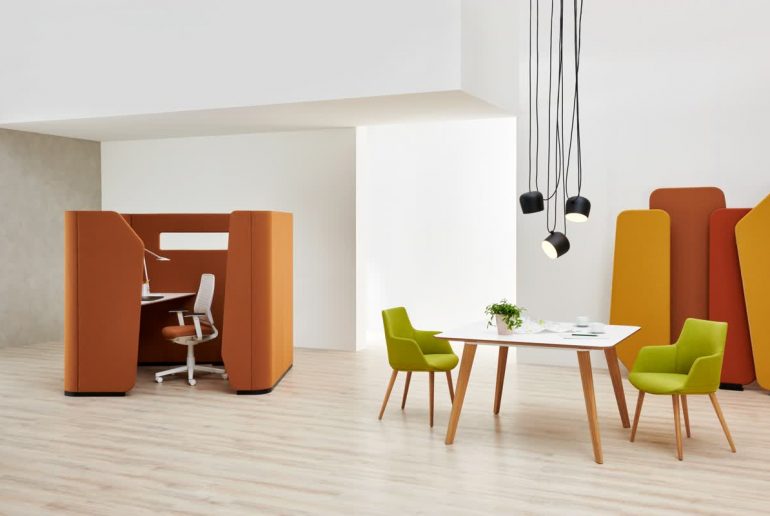 Distancing will become a new quality standard for the post-COVID office
The workplace is no longer a building, but an ecosystem of virtual and physical places
9 out of 10 workers would like to return to the office, but with more flexibility
The pandemic has given center stage to the occupational health protection
Attention to psychophysical well-being and sense of protection in the offices of the future
---
New values, new priorities
The pandemic and the global lockdown have taught us something about the organization of work. Something that also concerns workspaces. The largest and most unexpected event of our time has changed the scale of values and priorities of people and organizations. Studies on the impact of the pandemic have reconceptualized the post-COVID office. An environment whose relevance we have rediscovered and which is inevitably evolving towards a model of smart (and safety) workplace.
1. More space for people
According to Cushman & Wakefield, a world leader in real estate services, social distancing is poised to become a quality standard for any post-COVID office. For this, the Company introduced the concept of "6 Feet Office" and defined a protocol to assist companies in adapting to the "new normal". The bottom-line is that the relationship between people and space is changing. In a nutshell, the fundamental actions concern:
access control
definition of pedestrian and parking areas
reduction of the number of workstations and use of office partition panels
planning the number of people for each environment
adoption of tools to manage the use of shared spaces
2. More space for ideas
The "6 foot rule" (about 2 meters) poses a new problem for organizations, namely, the definition of which employees should return to the post-COVID office and which one can continue telecommuting. Physical space, having become less available, is now more precious. It can no longer be a "container", but an environment closely connected with the outside world and dedicated to those activities with a strategic value. Thus two new paradigms emerge:
The workplace is no longer a building, but an ecosystem of virtual and physical places that offers flexible spaces on-demand to promote comfort, functionality and well-being.
The purpose of the office is to provide goals and inspiration, to support sharing, learning, connections and innovation.
3. The (re)discovery of the smart office
The lockdown reminded us that the real reason we go to the office is to interact and engage with other people. But it also made us discover that flexible workspaces are safer and more productive. This is our idea of a smart office. According to Gensler's Work From Home 2020 research, the majority of workers would like to return to work in the office after the health emergency, though in a more flexible way.
Only 12% of respondents declared that they prefer to continue telecommuting; 70% would like to work in the office most of the time.
The three most important reasons for returning are: meetings with colleagues, socialization and informal
For over 50% of respondents, working from home complicates teamwork and the ability to stay up to date on the job.
However, the same percentage believes that companies should increase the possibility of working from home/telecommuting.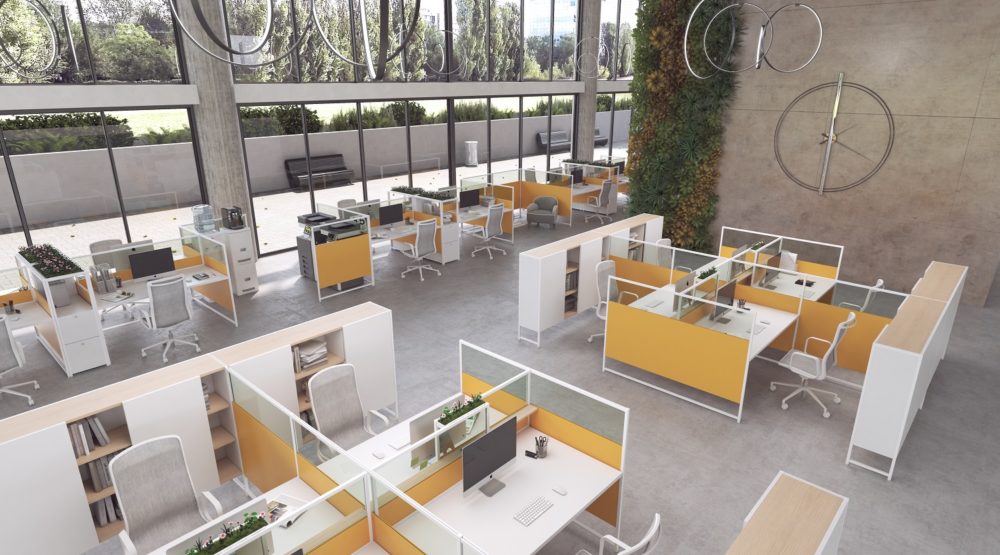 4. More space for safety
Gensler suggests redesigning workplaces in a manner that conceives of future internal and external spaces whose chief goal is to improve health and wellness. The pandemic has indeed led people to focus permanently on these values, which must then become primary objectives for companies that compete to attract talent. The main priorities include:
increase in the level of cleanliness in offices
install air purification systems
install touchless systems in shared environments
increase distance and create more delimited workstations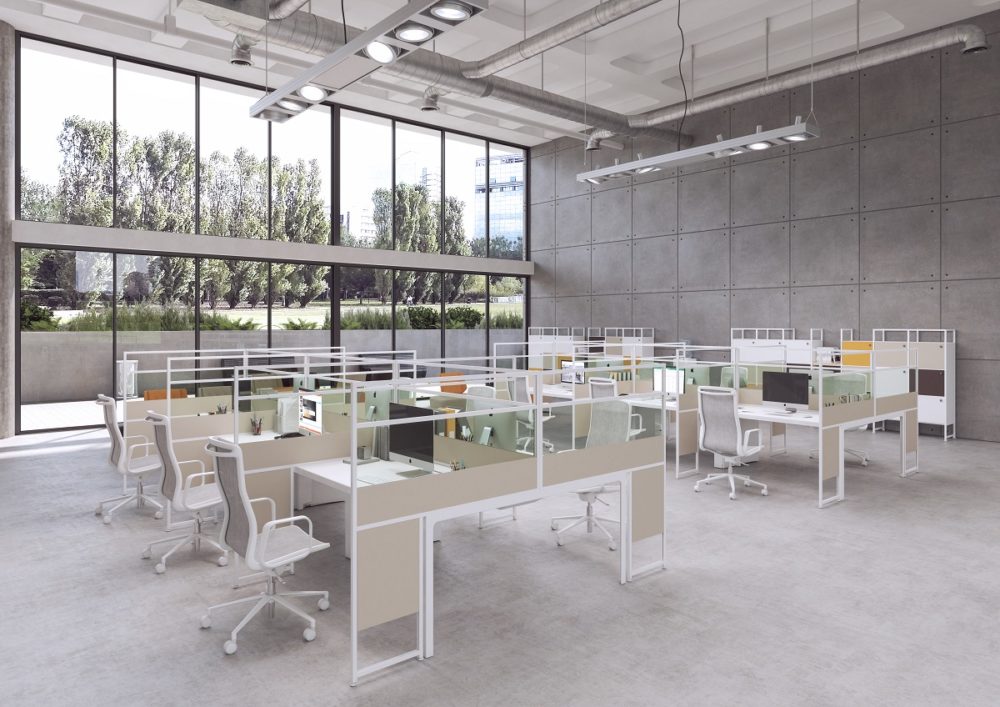 5. More space for wellness
The smart office of the future must be a space for sharing and innovation, but also for wellness. This theme is also at the core of the "Post pandemic workplace" analysis shared by Fortebis, an important Italian architecture and engineering consultancy firm: "The offices will act as behavioral incubators of new working and social models, updating the current smart working schemes, to project themselves towards workplaces where attention to psycho-physical well-being and a sense of "protection" are perceptible both in space and in the emotional sphere ".
(From "Post Pandemic Workplace. The anti-virus offices" published on 29 April 2020 by Edith Forte – Fortebis CEO)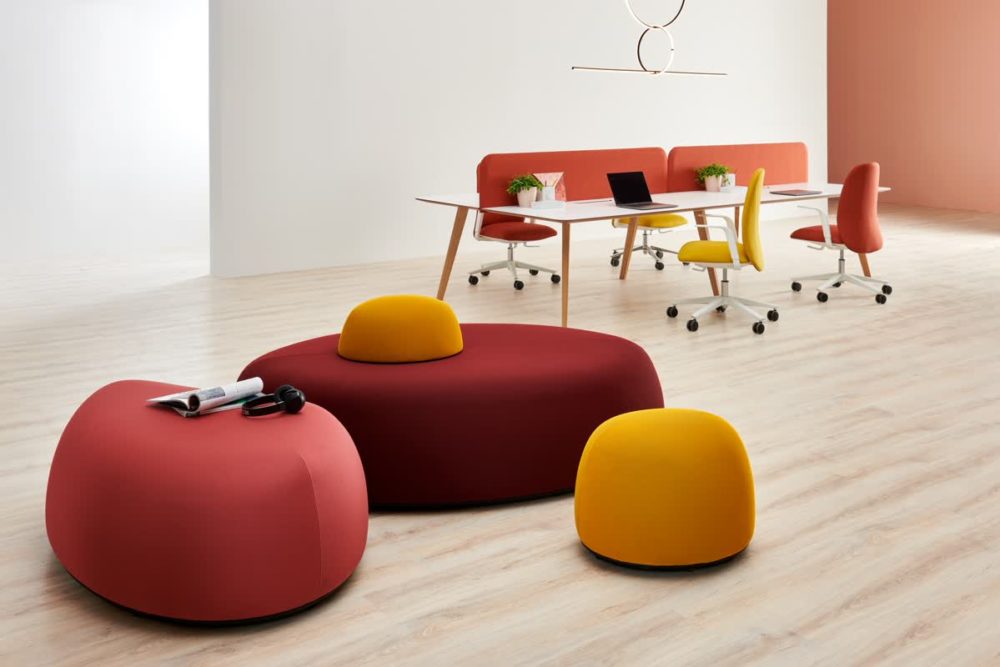 NEED ANY FURTHER INFOS ? GET IN TOUCH WITH US