The 7 principles of Universal Design: people at its core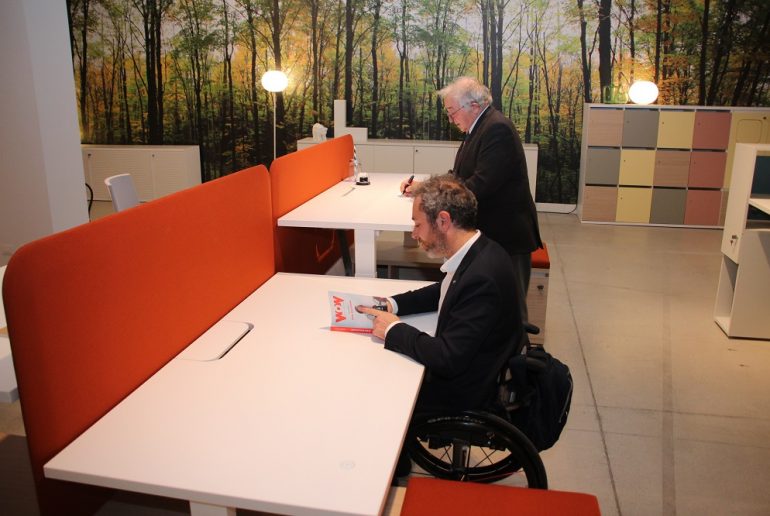 Designing spaces tailored to people is one of the fundamental principles of our mission. We want our creations to be beautiful, functional and pleasant not just for a targeted category of people, but for everyone. This is why the principles of inclusive design, or Universal Design, are an essential point of reference in our daily work. Indeed, an inclusive workspace is not only richer from a human point of view; it is also more efficient, innovative and productive. This is exactly the kind of workplace we think of when we talk about the Italian Smart Office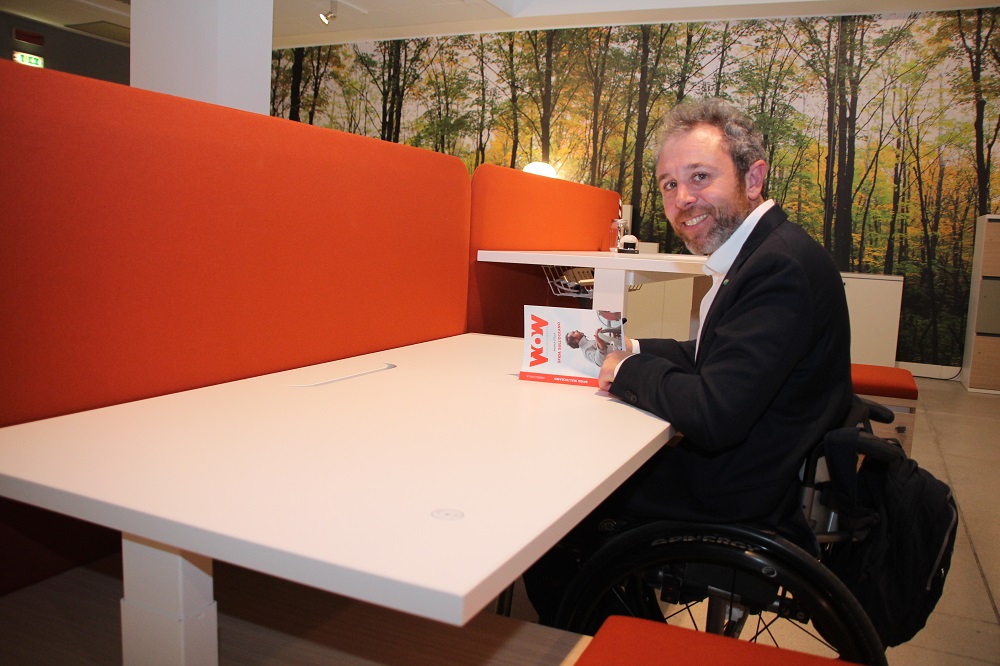 At the origins of Universal Design
By coining the term "Universal Design", architect Ronald L. Mace of North Carolina State University meant to convey the idea of designing spaces that are beautiful and usable by anyone, regardless of age, physical ability and social condition. The origin of the idea of inclusive design, therefore, does not aim to the simple elimination of architectural barriers. "The focus is not on disability," Mace emphasizes. Design for all means designing spaces and objects suitable for most people, and that do not discriminate on the basis of discrete individual characteristics.
Italian Smart Office: the Inclusive Office
From this point of view, the concept of Universal Design has a lot in common with our own idea of the Italian Smart Office: a workspace where aesthetics does not negate addressing the actual needs of the people who live and work in a work place. Such needs go beyond simple mobility and usability. Our Italian Smart Office also wants to respond to other essential human needs: beauty, well-being and – as far as possible – happiness. It is clear that to realize our vision we must go beyond the simple concept of accessibility.
The Universal Design Principles
Designing for everyone requires a mental approach that goes far beyond just paying attention to architectural barriers. At the international level, inclusive design includes seven principles (which apply to buildings and spaces as much as they do to objects, software, etc.). Universal Design is:
Fair It does not discriminate: it aims to be useful and pleasant for all users.
Flexible It adapts to the needs and preferences of most people.
Simple It does away with any unnecessary complexity and is consistent with user expectations.
Perceptible It communicates effectively, considering all sensory limitations.
Tolerant to error It reduces the risks and consequences of accidental actions.
Usable It allows effective use with minimal effort by people.
Accessible It can be used by users with different mobility or posture.
To Include in Order to Grow
Designing workspaces accessible to people with different characteristics and needs is not just an abstract ethical principle. It also means empowering our clients to express the full potential of their organizations. Indeed, inclusiveness stimulates creativity and is correlated with better economic performance. According to the Harvard Business Review, the most inclusive and diversity-rich companies have higher innovation-related revenues (+19%) and EBIT margins (+9%).
---
The Collaborative Room
The Universal Design principles are the basis of our Collaborative Room, which is intended to give the greatest number of people a performing and accessible place for work, meetings and team activities. The entrance is not obstructed by architectural barriers and the internal space allows for easy movement. Adjustable lighting adapts to people's visual abilities and guarantees 500 lux of average brightness on the work surface. Finally, solid and glass walls provide the right comfort and sound insulation.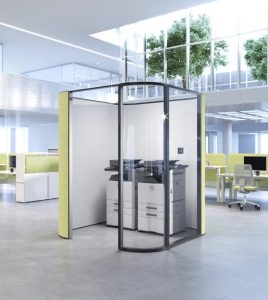 DISCOVER COLLABORATIVE ROOM®
Adjustable Height Desks
Attention to ergonomics and the well-being of as many people as possible, which is one of the foundations of inclusive design, is advantageous for everyone. This approach is the basis of all our products and projects, such as our sit-stand desks. They have been designed to allow each employee to independently select the ideal height of the work surface, or even to change posture during the day, alternating the sitting and standing positions. This objective is achieved in complete safety, thanks to the anti-crushing lock, and with the controls and all office equipment within reach.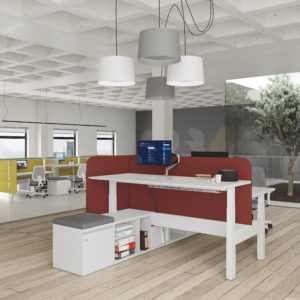 DISCOVER OUR HEIGHT ADJUSTABLE WORKSTATION
For an increasingly multi-space work environment which is easily accessible, comfortable and pleasant to use.